One lucky Long Island Loyalty cardholder will win a complimentary week of camp for one child (ages 2-10) from 12/28/15 through 12/31/15 at their state-of-the-art Eisenhower Park facility!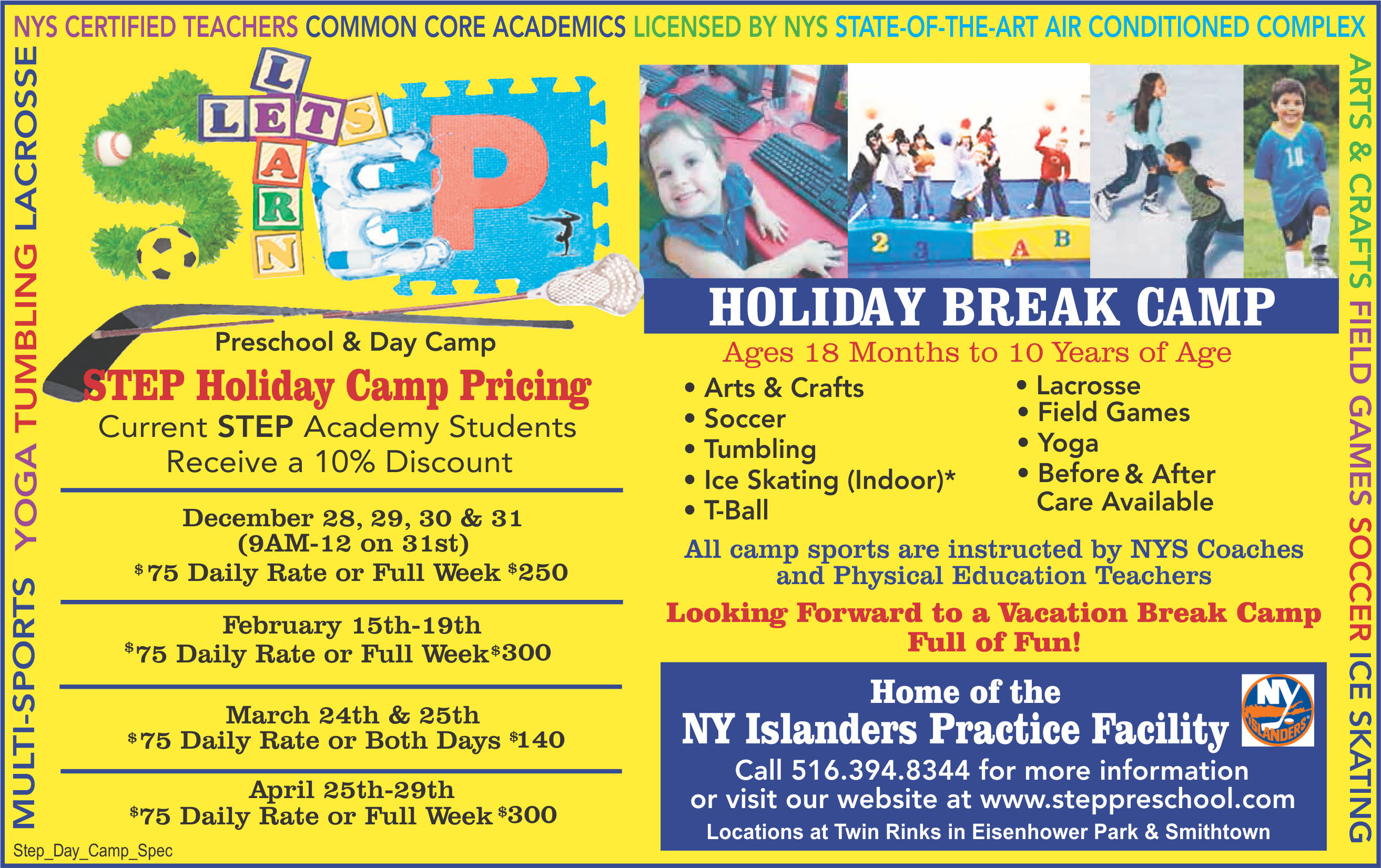 www.steppreschool.com
Eisenhower Park- NY Islanders Practice Facility
516-394-8344
Our STEP Sports program offers the fundamentals of sports training for our daily PRESCHOOL academic guided program for ages 2- 5 years as well as our
HOLIDAY & SUMMER CAMP programs for ages 2-10.
Children participate in a unique & innovative, age appropriate multi-sports environment which includes soccer, lacrosse, tumbling as well as ice skating lessons on the NY Islanders state of the art ice rink (Eisenhower Park location).
Innovative curriculum for Pre-school taught during the school year by NYS Certified Teachers
Sports programs coached by NYS Certified Coaches and Physical Education Teachers
If you don't have a FREE Long Island Loyalty card yet, click here to sign up.  Entrants who do not have a LI Loyalty card or who have not signed up for one will be disqualified from the contest.
To enter, please fill in your information in the form below: