Enter your vote below for which bathroom is the scariest and deserves the bathroom makeover, courtesy of Time White Remodeling & Long Island Loyalty!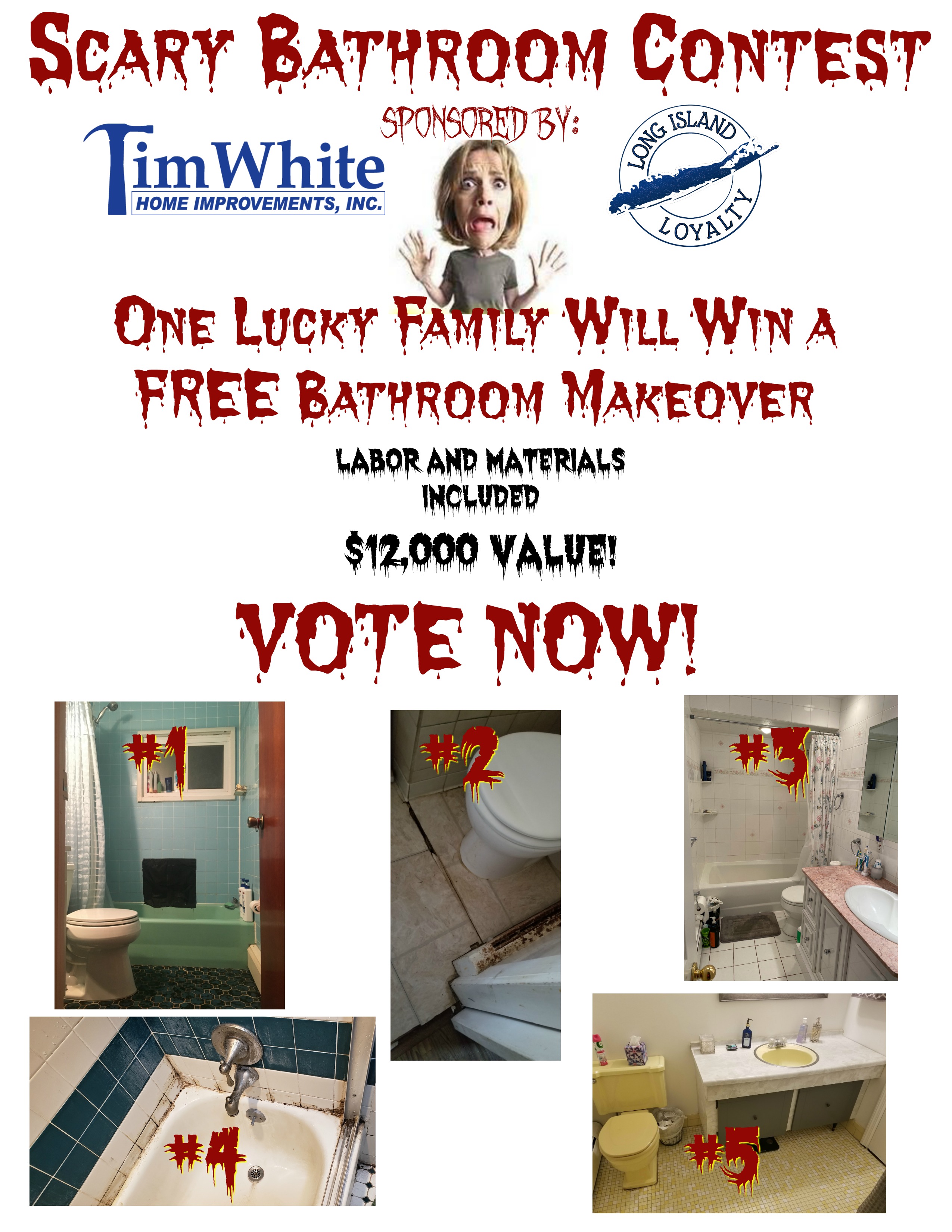 To vote, please fill in your information in the form below:
VOTING IS NOW CLOSED
Limit one entry per email address per day
By submitting your vote you allow CosmoLI d/b/a Long Island Loyalty and Tim White Home Improvement to use your email address. If at any point you would like, you can opt out of any mailings by replying "unsubscribe" in the subject of any emails received.